We started Walk-in-the-Park Pet Services in 2011, since then we have built up a family of regular walkers and boarders who enjoy their walks and holidays with us. Together with our own dogs Bonnie and Biscuit we guarantee your dogs a safe and friendly place to stay.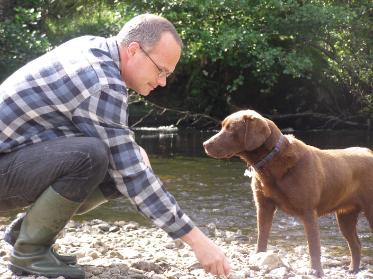 ROEL.
I have previously worked for many years as a manager in the Logistics and Transport. My family have always had pets (both pedigree and mutts) and ever since I was five years old I looked after the likes of German Shepherds, Field Spaniels, West Highland Terriers and Labradors, domestic and Persian cats, chickens and a multitude of other small animals. I enjoy incorporating some training into our walks and maybe teaching old dogs some new tricks.
ALLISON.
For 10 years I worked as a Registred Nurse (for humans), although I am not a Vetenary nurse I am confident in administering medication to animals and calmly dealing with medical emergencies. In my family we have always looked after pets and never turned away a stray. I remember well our beloved cat Tommy who followed me home one day and adapoted us as his new family.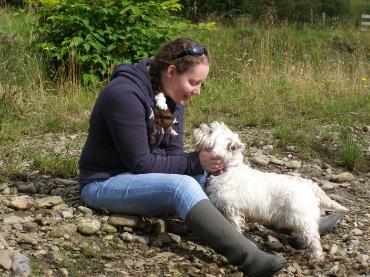 Our children Archie (16) and Larry (14) are growing up to be responsible and confident pet owners. Archie has completed, with our help a puppy training and socialisation course for our Chocolate Labrador Biscuit and he loves to help out with looking after puppies.